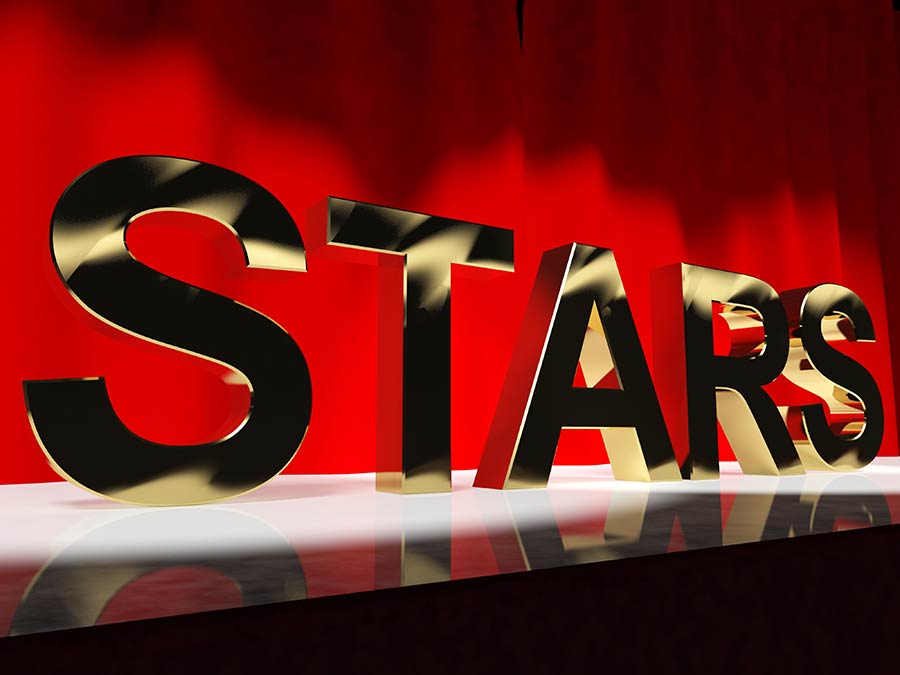 For the 4th year running, we bring to you our annual Celebrity Back Tax List. Like the past three years (2011, 2010, 2009) there was no shortage of celebrities that had run-ins with the IRS or state taxing authorities.
Their tax problems or tax discrepancies could have happened because of tax documents being misplaced, tax accountants making mistakes, errors made by the IRS or State, and/or possible outright intentions to just not pay their taxes. In order for celebrities to make this list, they must have been discovered to have owed taxes in 2012. Some of these celebrities may have cleared up their tax problems since. Many celebrities make the list year after year which is because new stories arise on their tax issues or it is discovered that they owe additional tax.
For 2012 the celebrities that made our list owed a total of $54,537,305 in taxes. Below is a break down of the types of celebrities that owed taxes and then followed by our 2012 celebrity back tax list.

Celebrity Back Tax List of 2012
| | |
| --- | --- |
| 60) Kate Beckinsale | Amount Owed: $1,052 |
| |   |
| | The state of California claims that Kate Beckinsale, action star heroine and mom, failed to pay taxes from January 1, 2012 to March 31, 2012.  As of December 26, 2012 the lien has been removed and liability, paid in full. |
| |   |
| | |
| --- | --- |
| 59) Donald Driver | Amount Owed: $8,141 |
| |   |
| | Donald Driver, Green Bay Packers wide receiver, owed the State of New York a chunk of change. New York had a tax warrant out on him. |
| |   |
| | |
| --- | --- |
| 58) Cary Elwes | Amount Owed: $26,208 |
| |   |
| | Cary Elwes, star of "The Princess Bride", had a tax lien filed against him for failing to pay taxes in 2010 and 2011. "As you wish" must not apply to the tax man's request. |
| |   |
| | |
| --- | --- |
| 57) Lenny Dykstra | Amount Owed: $29,571 |
| |   |
| | Former pro baseball player, Lenny Dykstra, is in some hot water these days with the law. He's not only facing time for grand theft auto, which he was sentenced to 3 years for, but is also facing a tax lien from the State of California. He reportedly failed to pay about $30k in taxes in 2008 & 2009. |
| |   |
| | |
| --- | --- |
| 56) Britney Spears & Kevin Federline | Amount Owed: $27,713 |
| |   |
|   | Britney Spears and Kevin Federline may have divorced back in July 2007, yet they had a taxes owed that tied them together according to The State of California as of 11/12. Britney claimed a filing error was to blame. |
| |   |
| | |
| --- | --- |
| 55) Sheree Whitfield | Amount Owed: $41,753 |
| |   |
| | Sheree Whitfield, former  'Real Housewives of Atlanta' star & ex-wife to NFL defensive tackle Bob Whitfield, is wishing she hadn't purchased all those expensive handbags and shoes now! |
| |   |
| | |
| --- | --- |
| 54) Heavy D | Amount Owed: $43,968 |
| |   |
| | Rapper, Heavy D, who died last year, has no sympathy from the State of California, who filed a tax lien against his estate in order to collect what the rapper owed in back taxes from 2008 & 2009. |
| |   |
| | |
| --- | --- |
| 53) Emmanuel Lewis | Amount Owed: $44,968 |
| |   |
| "Kanye Webster" by Steve Lambert | Emmanuel Lewis, 1980s television star of the sitcom 'Webster', had his home auctioned off after it foreclosed, due to his failure to pay State, County & school taxes for 3 years straight (2007-2010). |
| |   |
| | |
| --- | --- |
| 52) Young Dro | Amount Owed: $45,140 |
| |   |
| | Young Dro, hip hop artist who sang the 'Shoulder Lean" song with T.I. back in 2006, has been accused by the State of Georgia of failing to pay his 2007 state taxes and they filed a tax lien against him. |
| |   |
| | |
| --- | --- |
| 51) Ernie Hudson | Amount Owed: $48,773 |
| |   |
| | Ernie Hudson, known for his roles in 'Ghostbusters', 'Oz' & 'The Hand that Rocks the Cradle',  got spooked by the IRS when it was reported early last year (IRS reported lien in Dec of 2011) that they filed a tax lien against him. |
| |   |
| | |
| --- | --- |
| 50) Sid Rosenberg | Amount Owed: $58,193 |
| |   |
| | Sid Rosenberg, the former afternoon jock on WQAM-AM560, had the IRS hunting him down. A tax lien was filed against him for unpaid taxes in 2008. |
| |   |
| | |
| --- | --- |
| 49) Luc Robitaille | Amount Owed: $58,193 |
| |   |
| | Luc Robitaille, former Detroit Red Wings star, paid up fast when he heard the State of Utah was coming after him for unpaid taxes. Turns out the unpaid liability was tied to the sale of his Utah home and is now paid in full. |
| |   |
| | |
| --- | --- |
| 48) Faith Evans | Amount Owed: $60,357 |
| |   |
| | Faith Evans ex-wife of notorious BIG & R&B singer, was reported to have owed the state of California for three years running. From 2008-2010 she failed to fully pay her taxes and now the State is coming to collect, placing a lien on her assets. |
| |   |
| | |
| --- | --- |
| 47) Plaxico Burress | Amount Owed: $93,241 |
| |   |
| | Plaxico Buress, Pittsburg Steelers wide receiver, also famously know for shooting himself in the leg outside a NYC night club, was reported to have owed the State of New York for unpaid personal income taxes from 2007. Good thing he got picked up by the Steelers, otherwise he might not have had a way to pay. |
| |   |
| | |
| --- | --- |
| 46) Jamal Anderson | Amount Owed: $102,797 |
| |   |
| | Jamal Anderson, former Atlanta Falcons Running back, known for his 'dirty bird' touchdown dance, couldn't seem to dance his way out of his liability with the Georgia Department of Revenue and the IRS. The amount he owed nearly doubled by being negligent in paying up. However, it was recently reported by TMZ that he paid off Federal tax lien that TMZ reported on last year. |
| |   |
| | |
| --- | --- |
| 45) Ethan Suplee | Amount Owed: $110,733 |
| |   |
| | The IRS was after actor Ethan Suplee (known for his roles in 'My name is Earl' & 'American History X') for apparently not paying the necessary federal taxes he & his wife owed according to public records in 2012. A tax lien was filed against them. |
| |   |
| | |
| --- | --- |
| 44) George Clinton | Amount Owed: $115,552 |
| |   |
| | George Clinton, rock and roll hall of famer and Funk legend was slapped with a tax lien from Uncle Sam it was reported last year.  Rumor has it, if he doesn't pay up soon his personal property will be seized until the liability is paid in full. |
| |   |
| | |
| --- | --- |
| 43) The-Dream | Amount Owed: $117,000 |
| |   |
| | The Dream, music producer and ex-hubby to Christina Milian, had the State of Georgia breathing down his neck for taxes he owed them from 2007.  The original amount was around $60k, but with interest and fees, it ballooned to $117K. |
| |   |
| | |
| --- | --- |
| 42) Chris Webber | Amount Owed: $118,931 |
| |   |
| | Chris Webber, 5 time NBA all-star, isn't of star quality with the state of California these days, owing more than 6 figures in back taxes.  A lien was filed against him for failing to pay taxes in the final few months of 2008 and the entirety of 2009. The initial bill of $81K swiftly ballooned up to $119K from penalties and interest. |
| |   |
| | |
| --- | --- |
| 41) Pete Rose | Amount Owed: $120,643 |
| |   |
| | Baseball legend Pete Rose and the IRS had appeared to be all settled up last spring when Mr. Rose paid off a liability of nearly $1 million from back taxes owed between 1997-2002.  Apparently they weren't through with him yet, claiming he owed them another chunk of change for back taxes in the years 2009 & 2010. A smaller amount this time around though. |
| |   |
| | |
| --- | --- |
| 40) Ma$e | Amount Owed: $124,775 |
| |   |
| | Ma$e had left his music career after the release of his album Double up, and that 'calling from God'. He neglected however, to hear the call from the IRS, reminding him about his unpaid taxes totaling over $100k. |
| |   |
| | |
| --- | --- |
| 39) Bow Wow | Amount Owed: $126,086 |
| |   |
| | WOW, Rapper Bow Wow was in a mess in the tax department. He had two tax liens against him, one if Florida and another in Georgia. The Florida lien was from unpaid taxes in 2006, totaling $91,105.61, and the Georgia Lien was for $15,279.62 in unpaid taxes for 2008 & $19,700.91 for 2010. |
| |   |
| | |
| --- | --- |
| 38) Xzibit | Amount Owed: $130,697 |
| |   |
| | No stranger to tax problems, running up a tax bill reaching close to $1 million dollars in the past, Xzibit found himself again owing the Feds.  This time for taxes not paid in the year 2011. |
| |   |
| | |
| --- | --- |
| 37) Sean Kingston | Amount Owed: $131,380 |
| |   |
| | Rapper Sean Kingston has had a federal tax lien placed on his property for failing to pay taxes from 2009, the same year he released his album "Tomorrow". |
| |   |
| | |
| --- | --- |
| 36) Santonio Holmes | Amount Owed: $175,483 |
| |   |
| | Santonio Holmes, former Super Bowl hero & new addition this year to the NY Jets, was finally able to pay off that pesky tax lien Uncle Sam filed against him for avoiding taxes in the year 2009.  Signing a $50 million dollar contract sure did help! |
| |   |
| | |
| --- | --- |
| 35) O.J. Simpson | Amount Owed: $179,435 |
| |   |
| | Looks like karma may be catching up with O.J Simpson; losing his home, jail time & was slapped with a tax lien from Uncle Sam.  O.J. apparently failed to pay his taxes while serving time in a Nevada prison from 2007-2010. |
| |   |
| | |
| --- | --- |
| 34) Ruben Studdard | Amount Owed: $180,217 |
| |   |
| | American Idol Champ, Ruben Studdard still owed the IRS for taxes not paid from 2009 in 2012. He's no stranger to this list, with a property lien to the tune of $200,000 back in 2008. |
| |   |
| | |
| --- | --- |
| 33) Evander Holyfield | Amount Owed: $200,000 |
| |   |
| | Evander Holyfield, Professional boxer watched his multi-million dollar mansion be auctioned off for a fraction of what he paid for it. The good news is that a portion of that money went to pay off his back taxes owed to Uncle Sam. The bad news… he still owed more than $14 million on the house! |
| |   |
| | |
| --- | --- |
| 32) Paulina Rubio | Amount Owed: $210,319 |
| |   |
| | Paulina Rubio, Latin pop-star had liability on both sides of the border, owing taxes in Mexico & the US.  It was reported last year she had an estimated liability of over $500k in Mexico and another $200k here in the US of A. |
| |   |
| | |
| --- | --- |
| 31) Vanessa Simmons | Amount Owed: $224,568 |
| |   |
| | Vanessa Simmons, one of Reverend Run's daughters and reality TV star, has had 2 tax liens filed against her by Uncle Sam, one for over $27k & another for just over $132k. The lien from the Golden State rounds out at about $44k. |
| |   |
| | |
| --- | --- |
| 30) Angela Simmons | Amount Owed: $225,910 |
| |   |
| | Angela Simmons, another one of Rev Run's daughters, owes the IRS some back taxes too, making this a family affair. She owed $26,658 to the Feds and New York State filed 2 tax liens against her in the amounts of $132,466 & $27,248, respectively. |
| |   |
| | |
| --- | --- |
| 29) Lindsay Lohan | Amount Owed: $233,904 |
| |   |
| | Poor Lindsey Lohan, as if she wasn't already in over her head with life in general,  the IRS seized ALL of her bank accounts due to her failure to pay taxes in 2009 & 2010, it was reported late last year.  Charlie Sheen generously gave her $100k to help pay down the liability, but it appears much more was needed as she also owed money for 2011. |
| |   |
| | |
| --- | --- |
| 28) Ken Stabler | Amount Owed: $265,361 |
| |   |
| | Ken 'Snake' Stabler, former NFL star failed to pay income taxes from 1999-2001, totaling $125,685 & he failed to pay them again in 1995 and then again from 1998-2000, this time through his business. The Stabler Co., had a tab with the government reaching above $134k. Add some penalties and fees to that as well and you have your total. |
| |   |
| | |
| --- | --- |
| 27) Ric Flair | Amount Owed: $278,794 |
| |   |
| | Ric Flair, former pro wrestling champ, was not only contending with a divorce but had some relationship trouble with the IRS and the State of North Carolina as well to the tunes of $237k and 41k, respectively. |
| |   |
| | |
| --- | --- |
| 26) Anna Nicole Smith | Amount Owed: $289,794 |
| |   |
| Featureflash/Shutterstock.com | Anna Nicole Smith may have died 6 years ago now, but that doesn't stop the IRS from trying to take their share of her estate. Uncle Sam has placed several liens on the estate starting from way back in 2000 when she was still alive and able to pay taxes. |
| |   |
| | |
| --- | --- |
| 25) Bubba Sparxxx | Amount Owed: $300,000 |
| |   |
| | Rapper Bubba Sparxxx had his wages garnished to cover the roughly $30k the state of Georgia said he owed. The rapper himself claimed he owes 10x that amount to the IRS.  His plan; get a business accountant, release a new album, pay off the Tax man. We'll have to see how that works out for him. |
| |   |
| | |
| --- | --- |
| 24) Steven Seagal | Amount Owed: $335,606 |
| |   |
| | Action film star, producer & Aikido black belt, Steven Seagal, can now add 'tax lien holder' to his list of titles. It was reported last year that Mr. Seagal owed the state of California back taxes stemming from the year 2010. |
| |   |
| | |
| --- | --- |
| 23) Stephen Baldwin | Amount Owed: $350,000 |
| |   |
| | Stephen Baldwin, known for his roles in The Usual Suspects & Born on the Fourth of July, found himself in financial trouble yet again. Now his bad boy ways upset the State of NY when it reported last year that he failed to file a personal income tax return for the years 2008, 2009 & 2010. |
| |   |
| | |
| --- | --- |
| 22) Pam Anderson | Amount Owed: $371,515 |
| |   |
| | Pam Anderson , "DWTS" all-star and former Bay Watch babe, was having some trouble paying both state and federal taxes for the year 2011,  and as a result had 2 tax liens filed against her!  The State of California claims Ms. Pamela owed them $112,118.90 and Uncle Sam is claiming she owed a whopping $259,395.75. Recently, it was reported that she has setup a tax payment plan to pay off her taxes in installments. Therefore, the amount she owes is most likely lower now! |
| |   |
| | |
| --- | --- |
| 21) Tony Gwynn | Amount Owed: $436,249 |
| |   |
| | Tony Gwynn, who is in the baseball hall of fame, was with the San Diego Padres for 20 years, owed the IRS a fat chunk of change. It was reported last year that he had unpaid taxes from 2003, 2007 & 2009. However, recently it was reported that he is paying off the taxes in installments. |
| |   |
| | |
| --- | --- |
| 20) Lauryn Hill | Amount Owed: $446,386 |
| |   |
| | Lauryn Hill, Fugees singer, could be facing up to 3 years in prison for tax evasion after failing to report her income from the years 2005, 2006 & 2007 as reported last year. She also owes the state of NJ back taxes around $440k. |
| |   |
| | |
| --- | --- |
| 19) Gary Busey | Amount Owed: $451,297 |
| |   |
| | 'Point Break' actor Gary Busey, still isn't breaking even, according to the IRS, even after he closed his bankruptcy case.  He reportedly still owes Uncle Sam and the Golden state a pretty penny. |
| |   |
| | |
| --- | --- |
| 18 ) Robin Thicke & Paula Patton | Amount Owed: $492,583 |
| |   |
| | Robin Thicke, singer-songwriter, musician & actor, and Paula Patton, 'Mission Impossible: Ghost Protocol" actress, have failed to pay their income taxes in 2009 and 2010 and then the FEDS came to collect, placing a lien on their property.  They reportedly paid half of what they owed and are working on paying off the remainder of their liability. |
| |   |
| | |
| --- | --- |
| 17) Kelis | Amount Owed: $606,096 |
| |   |
| Featureflash/Shutterstock.com | Kelis, best known for her "milkshake" song,  has had trouble in the past keeping current with her NY taxes.  Last year it was reported she had some trouble paying her California state taxes ($61,737.29) AND Federal taxes ($213,932.02) for the years 2009 & 2010. |
| |   |
| | |
| --- | --- |
| 16) Montell Jordan | Amount Owed: $617,987 |
| |   |
| | The IRS filed a federal tax lien claiming Montell Jordan, singer-songwriter & record producer, still owes them a hefty chunk of change. Jordan claims that the lien has been paid & the IRS just doesn't have the money yet because of issues with his 2004 bankruptcy filing. |
| | |
| 15) Fat Joe | Amount Owed: $700,000 |
| |   |
| | Rapper, Fat Joe plead guilty to tax evasion late last year due to his failure to pay the Federal government income taxes from the years 2007 & 2008. He's out on a bond of $250k but will be back in court in April for sentencing, facing a possible 2 years in prison! |
| |   |
| | |
| --- | --- |
| 14) Sean Garrett | Amount Owed: $732,554 |
| |   |
| | Sean Garrett, hip hop producer to some of the big players like Beyonce & Usher has angered Uncle Sam big time.  The IRS was tired of waiting for their 700K in back taxes due from 2006 & 2007, and garnished Garrett's wages so that he can pay down his taxes. |
| |   |
| | |
| --- | --- |
| 13) Dionne Warwich | Amount Owed: $900,000 |
| |   |
| | Whitney Houston's cousin, Dionne Warwick, actually has the IRS admitting they were wrong. Yes you read that correctly. W-R-O-N-G, wrong! Granted she still owes a ton but at least it's $1.2 million less than what they originally intended on charging her. The original amount was $2.2 million! |
| |   |
| | |
| --- | --- |
| 12) Flavor Flav | Amount Owed: $906,251 |
| |   |
| Featureflash/Shutterstock.com | Flavor Flav, musician & television personality, couldn't find the time to pay taxes from 2004-2006, even with a gigantic clock necklace to remind him as TMZ reported last year. |
| |   |
| | |
| --- | --- |
| 11) Lil Kim | Amount Owed: $1,026,862 |
| |   |
| Featureflash/Shutterstock.com | Lil Kim tipped the $1 million dollar mark with how much she now owes Uncle Sam.  This diva is no stranger to tax problems, as she has owed money to the IRS every year from 2002-2009. It's been reported that she has hired professional to resolve the situation. |
| |   |
| | |
| --- | --- |
| 10) Flo Rida | Amount Owed: $1,040,777 |
| |   |
| | Flo Rida, hip hop star known for his songs 'Right Round' & 'Wild Ones', and whose real name happens to be Tramar Dillard, had a tax lien placed against him claiming he owed the Feds over $1 million dollars in unpaid taxes. |
| |   |
| | |
| --- | --- |
| 9) Lionel Richie | Amount Owed: $1,130,609 |
| |   |
| | Lionel Richie, singer, songwriter and musician had a tax lien placed against him for over a million bucks from unpaid 2010 taxes.  Probably not such a big deal when you're worth over $200 mil! |
| |   |
| | |
| --- | --- |
| 8) Ozzy & Sharon Osbourne | Amount Owed: $1,381,246 |
| |   |
| | Ozzy & Sharon Osbourne, who need no other introduction, had some unpaid taxes for 2007 & 2009 estimated at just over $1.3 million. They did however pay off $718,948.25 of liability they owed from 2008, so that is a plus, right? |
| |   |
| | |
| --- | --- |
| 7) Lindsey Vonn | Amount Owed: $1,705,437 |
| |   |
| | Olympic Gold Medalist skier, Lindsey Vonn paid off an astronomical tax lien the federal government had placed upon her for unpaid taxes from the year 2010, which happens to be the year she won Gold in Vancouver. |
| |   |
| | |
| --- | --- |
| 6) Floyd Mayweather Jr | Amount Owed: $2,995,993 |
| |   |
| | Boxing legend, Floyd Mayweather Jr, continues to go round for round with the IRS.  He paid off a liability of $10.5 million in the recent past with the Feds, but they hit back hard, throwing not one but 2 liens at him. One valued at $671, 491 and the other at around $2.3 million. |
| |   |
| | |
| --- | --- |
| 5) Kat Williams | Amount Owed: $4,000,000 |
| |   |
| Photo: Wikimedia Commons | This comedian probably wasn't laughing with the amount he owed the IRS last year. Kat Williams failed to pay the government taxes back in 2008, totaling $3.2 million, and again in 2009, equaling $829k. And to top it off, for 2010, it was reported he owed $284k. |
| |   |
| | |
| --- | --- |
| 4) R. Kelly | Amount Owed: $4,848,073 |
| |   |
| Stephen C./ Shutterstock.com | R. Kelly, recognized as one of the most successful R&B artists of all time, may believe he can fly, yet he's having a bit of trouble flying under the radar from the IRS these days. It was reported last year that he know owes around $4.8 million according to TMZ. |
| |   |
| | |
| --- | --- |
| 3) Nic Cage | Amount Owed: $6,000,000 |
| |   |
| | Nicholas Cage just recently paid off a tax lien of $600k but that's nothing in comparison to what he still owed the IRS after. Even after the $6 million payment last April, Uncle Sam still needs another $6 million to call it even. |
| |   |
| | |
| --- | --- |
| 2) Nas | Amount Owed: $6,339,000 |
| |   |
| | Nas, a well known rapper with over 13 million records sold in the US alone, has had a problem or two paying his taxes in the past. Last year it was reported that the IRS was knocking at his door to collect, literally.  A lien was placed on his property until his taxes owed is paid off. Also, reported late last year, was that the Georgia Department of Revenue was trying to garnish his concert tour wages for unpaid taxes. |
| |   |
| | |
| --- | --- |
| 1) Chris Tucker | Amount Owed: $12,164,504 |
| |   |
| | Chris Tucker, actor & comedian famous for his 'Rush Hour' movies with Jackie Chan, is THE chart-topper here, owing over $12 million in taxes.  For the years 2001, 2002, & 2004-2006 he failed to pay the IRS an astronomical $11,571,909.26 (don't forget the 26 cents now). The State of Georgia also filed a lien against the actor for the year 2007 for the amount of $592,594.82. At least Chris is not taking the situation to heart as he in this video says he is going to get the IRS the money. |
| |   |
Sources:
Tax Watchdog – Detroit News