Streamlined Installment Agreement – Process & Guidelines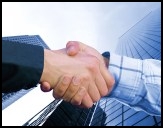 Streamlined installment agreements are best for taxpayers who owe less than $50,000. These agreements are called streamlined because the IRS does not require you to submit detailed financial information. However, the IRS may need detailed information if you defaulted on a previous agreement or if you don't want to set up a direct debit.
As of 2017, the IRS is experimenting with offering streamlined installment agreements to taxpayers who owe up to $100,000. This pilot program runs until September 2018. There are more details below.
Regular Requirements for Streamlined Installment Agreements
These are the requirements the IRS traditionally uses for streamlined agreements. The section below explains the new experimental criteria.
An individual who owes less than $50,000 in back taxes or tax debt. That includes penalties and interest.
Businesses must owe less than $25,000. Out-of-business sole proprietors can owe up to $50,000.
Filed all required tax returns for the last five years.
If applicable, your spouse has filed all tax returns for the last five years.
Currently are not in an installment agreement with the IRS.
You are not in the midst of filing bankruptcy.
If an individual, you can pay off your tax debt within 72 months (six years) or by the Collection Statute Expiration Date (CSED), whichever comes first.
Trust fund tax payment plans, if a business, they must be paid in full within 24 months.
Up to date on estimated quarterly tax payments.
If you are an employee, your boss is withholding enough for your paycheck so that you aren't likely to owe tax at the end of the year.
New Streamlined Installment Agreement Test Criteria
As of 2017, the IRS is making it easier than ever for taxpayers to get streamlined installment agreements. Under the new criteria, you can apply for an installment agreement if you owe up to $100,000 in tax debt. If you owe between $50,001 and $100,000, you can take up to 84 months (seven years) to make your payments.
In the past, if you owed over $25,000, you had to set up automatic payments to come out of your bank account or paycheck. With the new criteria, the IRS prefers automatic payments, but you don't have to set them up. However, if you owe over $50,000 and you don't set up automatic payments, you have to submit detailed financial information using Form 433-F (Collection Information Statement).
In late 2018, the IRS plans to review these new criteria and make a decision on whether or not to make them permanent.
How to Apply for a Streamlined Installment Agreement
Follow these steps if you want to apply for a streamlined installment agreement.
File any outstanding tax returns from the previous five years.
Apply online using the Online Payment Agreement Application. Apply through the mail using Form 9465 (Installment Agreement Request). Or, have a tax professional apply for you.
Determine how much you can pay each month. To estimate your payment, you can divide your total amount due by 72, or you can propose a payment based on your budget.
Make sure your payment is enough to pay off the total tax debt within 72 or 84 months. If you can't afford that, consider applying for a partial payment installment agreement (PPIA). A PPIA only requires you to pay off a portion of your tax debt. The IRS only accepts those proposals if you genuinely cannot afford to make larger payments.
Submit the setup fee for your installment plan. It's $31 if you apply online and agree to pay with direct debit. It's $149 if you apply online and don't agree to direct debit, $107 for direct debit using Form 9465, and $225 if using Form 9465 and not setting up a direct debit. The payment amount if you are under the poverty line is only $43.
If you need to submit additional financial information (based on the criteria mentioned above), fill out Form 433-F (Collection Information Statement) and submit that with your application.
When applying through the mail, make copies of Form 9465 before submitting it. Mail your application to the address on the form.
You don't have to submit your first month's payment with your application, but if the IRS has not responded by the date of your first proposed payment, you should send in the payment anyway.
Typically, you will get a response within 30 days or less and a confirmation letter with the payment terms.
If the IRS rejects your installment agreement request, you can appeal using Form 9423 (Collection Appeal Request). The IRS usually does not resume collection activity for another 30 days, and appealing can help you to stall.
If the IRS rejects your plan, you should also contact a tax professional about what steps to take next. They can help you find another resolution.
Installment Agreement Help
Installment Agreement Help
Do you need help with an Installment Agreement? Tax pros can ensure proper filing of an affordable tax payment plan for your financial situation.
Guaranteed Installment Agreement
Perfect for taxpayers who owe the IRS less than $10,000 excluding penalties and interest
Financially Verified Installment Agreement
Perfect for taxpayers who owe the IRS over $25,000 including IRS penalties and Interest
Partial Payment Installment Agreement
Ideal for individuals who are in serious financial trouble and will have trouble with a regular installment agreement.
Other IRS Payment Plans
Setting up a payment plan with the IRS can sometimes be the easiest solution to dealing with back taxes. See what payment plan fits your situation the best.
IRS Offer In Compromise
Settle IRS back taxes for a fraction of what is owed if you can prove you meet strict IRS specifications.