IRS Short Term Payment Extension for Federal Income Taxes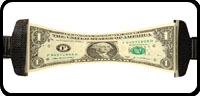 A short term extension is a good option if you think you can pay the amount in full within a period of 30 to 120 days.
It can be fairly easy to get a short term payment extension on back federal income taxes that you may owe. In order to do this, you must understand a few basics of the collection system and you should take action with your request before it is too late. This option is not available to people who have already received a tax lien or tax levy.
When the IRS realizes that you have unpaid back taxes it will start sending a series of notices to your address that you used to file your last tax return with or your last known address. The initial letter will start off with an assessment of back taxes owed, plus interest and penalties. If no action is taken, it will then follow up with a series of CP letters. You will know it is a CP letter because in the upper right of the letter it will have CP-501 through 504. These CP letters start off with a very nonthreatening tone and end with a threatening tone saying they will begin seizing assets. This process of letters typically occurs over four to six months and then the IRS will begin to take collection activities.
Now that you basically know how the IRS computerized notice system works you can determine how long of an extension you will be able to obtain. To pause the IRS computerized notice system you will have to have someone enter in the appropriate pause code and it will stop the automated process on your individual file for a specified amount of time. To do this, all you have to do is simply reply to the IRS stating that you cannot currently pay and ask for an additional 45 days to pay. Forty five days is the maximum delay that can be entered into the computerized notice system. Just by doing that you will get an additional 45 days from the IRS and the IRS will halt additional penalties and interest for that period as well. If you still cannot pay by the end of the 45 days, the IRS will start back up the automated process and you will receive your next letter with additional penalties and interest. You can keep repeating this process until you receive the CP-504. Once you receive CP-504 notice, you will not have much time until collections begin. Sometimes the IRS can reject requests for extensions if they know you are just trying to abuse the system. The best way to avoid getting your extension rejected is by including a small payment with your request to show them that you are trying.
If you still cannot pay your tax in full, BackTaxesHelp.com can help find you the best payment plan or debt solution for you. BackTaxesHelp.com has partners that consist of IRS tax attorneys, former IRS agents, CPAs and more that can negotiate an excellent settlement for you. Find out what we can do by filling out the request for a tax relief consultation form.
Request Help and Free Consultation
Back Tax Solutions
This reviews all the trusted tax solutions available for a person who cannot pay or is having trouble repaying back taxes.
When You Cannot Pay Taxes On Time
This reviews all the trusted tax solutions available for a person who cannot pay or is having trouble repaying back taxes.
Tax Filing Deadline Extension
If you need more time to file, you can easily get another 6 months to file through a simple IRS filing. Have your taxes due October 15th instead of April 15th (4/17 in 2012).
Other IRS Payment Plans
Setting up a payment plan with the IRS can sometimes be the easiest solution to dealing with back taxes. See what payment plan fits your situation the best.
IRS Penalty Abatement
Eliminate penalties and interest if you have legitimate reason for falling behind and not paying back taxes owed on time.