How to File Old IRS Tax Returns & Pay Old Income Taxes
How To File Old Taxes – Steps As a Guide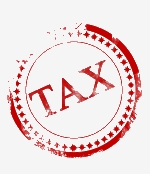 There are many different ways to pay and possibly settle any old IRS taxes you have. First you should file old taxes before any payment methodology is decided. In some cases, the IRS will file a "substitute of return" on your behalf which results in you paying more cause you miss deductions. It is important to file anyway and below you will first find guidelines to file taxes from previous years and then ways you can begin to pay these taxes back. Filing as soon as possible prevents higher tax liabilities. This information is a guide but not to be taken as legal advice. If you need help filing, settling and paying your old taxes owed sign up for a free consultation or call us.
1. Gather Old Tax Documents
W-4s, 1099s for each tax year you need to file for is needed. Even if the IRS has already done a Substitute Tax Return for you, in some cases they will reassess and adjust the balance taking into consideration your deductions. You can request any misplaced tax documents called your previous employers for W2s, or call the IRS at 1-800-829-1040 to request W2s. They will most likely require that you fill out Form 4506-T. You can read more about the details if you are missing a W-2.
2. Complete The Tax Returns and Find Old Forms
Each year you missed or forgot to file you will need to fill out that respective year's tax return (typically the IRS can request a return from 6 years back and the current year). A simple Google search using these exact words between the quotations "site:irs.gov 1040 year" will lead you to your right 1040 form for the particular year you missed. Make sure to replace the word year above with the year (e.g. 2001) you missed when searching.
3. Call A Tax Resolution Firm With Deep Experience (optional)
It is recommended that you connect with a tax resolution firm that has various types of tax professionals ranging from IRS tax attorneys, to tax-focused CPAs and former IRS agents with years of experience. A good tax resolution firm will be able to file, and work out a payment plan for you if they are unable to settle on your behalf (which in many cases they can). If you want to file yourself, do that first, then reach out to a tax resolution firm if you plan to try to settle. If you don't plan on trying to settle, you can setup a payment plan yourself which is typically called an IRS Installment Agreement.
4. Sign, Date, and Send Off The Returns
After you have completed the necessary 1040 forms from the year(s) you need, sign, date and send them to the address on the IRS Notice or by looking here (IRS Tax Return Addresses).
How To Pay Old Taxes
After you filed, you can then try to settle old taxes but in all cases you will need to work out payment terms for paying the IRS any outstanding tax liabilities. Work on an IRS payment plan with the Internal Revenue Service or with the assistance of a tax resolution firm. Below are some guidelines and quick links to help you get a better understanding of things to consider with repayment of tax debt.
1.
First consider settling back taxes because sometimes the IRS will settle with you on an amount less than your true balance if you qualify and they believe it is more cost effective to reduce the amount you owe to obtain payment rather than chasing you for the full balance. Settlement is not an easy outcome to obtain so keep that in mind. There are forty plus ways you can settle with the IRS, so if you decide to pursue a settlement, it is recommended you work with a IRS back tax expert because outcomes are statistically better.
2.
Whether you decide to pursue settlement or not for unpaid old taxes, you will need to a work out an IRS payment plan of some sort. In many cases, you can do this yourself with with the common IRS Installment Agreement. The IRS will let you know if you have been approved usually within thirty to 45 days. If you are working with a tax professional in trying to reduce the total balance owed (settlement), then they will be able to help with the appropriate payment plan or Installment Agreement.
Get Help With State or IRS Old Taxes
Important and Helpful Links
Why a Tax Professional
A tax professional is recommended to make sure not only your filings are correct but also that you maximize deductions and utilize any viable settlement options and payment plans..
IRS Payment Plans for Unpaid Old Taxes
In most cases, with good reason, the IRS will accept a payment plan like an IRS Installment Agreement.
How To Settle Back Taxes
If you have old taxes you cannot pay after filing, you can look to settle your old taxes or reduce them. This is more difficult than just seeking an Installment Agreement or IRS payment plan.