Letter 1058 / LT 11 Final Notice of Intent to Levy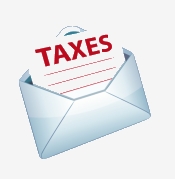 IRS Letter 1058 or L-1058 / LT 11 is a final notice from the Internal Revenue Service (sent certified) letting you know that you still have a balance and if you do not resolve it then they will attempt to levy your wages, bank account, and/or other assets within 30 days. This letter is more formal than other notices and will tell you that the IRS will also be searching for other assets you have that they can levy. Normally, a CP 504 precedes this letter.
How to React to L-1058 / LT 11 IRS Letter?
Either pay the balance you owe, or contact the IRS (using the phone number on the notice) to setup an IRS Installment Agreement or some type of payment plan. This can help you prevent an IRS tax levy or lien (if not filed yet).
When Should I Get Back To The IRS Regarding IRS Letter 1058?
Immediately. It would be in your best interest to pay or setup an installment agreement as soon as possible in order to reduce penalties and get your account in good standing.
What If I Don't Pay or Reply to IRS Letter 1058 / LT-11?
If you decide to ignore this notice, then the IRS after 30 days can levy your bank account, wages (smaller paychecks), your state tax refund, and even file a Notice of a Federal Tax Lien.
Who Should I Talk to Regarding this Notice?
You can speak with a tax professional such as a CPA, Enrolled Agent, or Tax Attorney regarding this notice before contacting the IRS if you prefer. Alternatively, you can contact the IRS directly if you cannot pay the amount in full and they will be more than happy to setup a payment agreement that works for you and them. If your financial situation warrants, you may be even able to consider alternative resolution mechanisms with the help of a tax professional.
I Disagree With the Notice. What Are My Next Steps?
If you do not thing the notice is correct, you have the right to an appeal. If you have appealed with previous letters, normally those appeals are not as formal as this appeal. If you just setup an IRS Installment Agreement and you received this notice, it is best to call the IRS right away in order to fix your account or resolve the situation. Alternatively, speak with a tax professional who can help resolve your tax problems.
L 1058 Notice Help & Related Topics