IRS Notice CP 91 / 298 – What This Letter Means & What to Do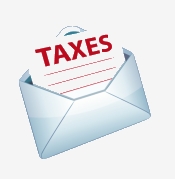 A CP 91 or CP 298 notice is sent to let you know that the IRS plans on placing a levy on 15 percent of your social security benefits due to an outstanding balance on your account.
What Should I Do Receiving a CP 91 / 298 notice?
To avoid this levy, you should pay the balance due as it is outlined on the CP 91. Be sure to mail your check and bottom portion of the notice in the envelope provided to ensure that it gets to the right place and is credited to your account.
When Should I Respond to the IRS Regarding CP 91 / CP 298?
From the day you receive a CP 91 notice you have 30 days to either pay or contact the IRS. If you wait longer than this a levy of your social security benefits will be imposed. There is no good reason to wait after receiving a CP 91. If you do, the IRS will not hesitate to move forward.
What If I Realize I Cannot Pay or Don't Want To Pay IRS Back Taxes?
If you cannot pay your account balance in full you should contact the IRS at the number provided to discuss other arrangements. This can include an offer in compromise, entering into an installment agreement or arranging some other form of tax settlement . Not paying or contacting the IRS will result in a levy against your benefits in order to collect the money immediately.
You have the right to call the IRS if you do not agree with the CP 91 notice. If you still don't get satisfaction you have the right to request an appeal.
Help With CP 91 & Related Tax Articles