IRS Notice CP 90/297/297A – What They Means & What to Do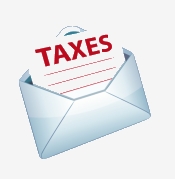 A CP 90/CP 297 notice is sent to let you know of the intent to levy federal payments that are due to you. This can include a salary, Social Security benefits, or OPM retirement benefits. There are also other items that are subject to levy and can be included in a CP 90/CP 297 notice such as real estate, bank accounts, car, business assets, commissions, and wages.
The CP 297A is more serious than the CP 90/CP 297 as it is the notice that says a levy has been issued on such things as contractor payments if operate a business, employee travel costs, Federal reimbursements and retirement funds.
Next Steps With CP 90, CP 297 or CP 297A?
If you receive any of these notices the first thing that you should think about is paying the money that is being requested. This is the quickest way to either avoid a levy being issued, or to have this released. An envelope is enclosed as to make it easy for you to send the payment that is due.
If I Received A CP 90, CP 297 or CP 297A When Should I Respond To IRS?
You should never wait to respond to a CP 90/CP 297/CP 297A notice. These notices are important, and will have great impact on your life. Even if you do not plan on paying the money you need to contact the IRS to discuss your situations and options.
What If I Can't or Don't Want To Pay Federal Taxes Assessed or Owed?
If you cannot pay the full amount you should talk to the IRS about a payment plan. Those who do not make any attempt to deal with a CP 90/CP 297/CP 297A notice will face ongoing levies, as well as the possibility of a tax lien.
Who Can I Talk to To Discuss CP 90/CP 297/CP 297A?
Any questions regarding a notice should be directed to the IRS at the number listed on your documentation. Moreover, you can also call 1-800-928-5035 or use the form on the right for a free tax analysis and consultation.
What If I Think the IRS Made A Mistake Sending Me CP 90/CP 297/CP 297A?
You have the right to file a request for an appeals hearing as long as you do so within 30 days of receiving the notice.
Help With CP 90, 297, 297A & Articles
IRS Letters and Notifications

Common IRS Letters and Notifications. What they mean and actions to take when you receive particular letters.
Tax Levy Help
Do you need help with a Tax Levy? Remove or stop an IRS or State tax levy quickly with the assistance of our experienced tax professionals
Tax Levy
Understand how a tax levy works. Understand what you can do to stop or release a levy.
IRS Assessment Letters
Understanding assessment letters and the IRS collection process. What to expect once the letters start.
Payment Plans
Payment plans offered by the IRS when you cannot pay the tax amount you owe in full.
Finding a Reliable Tax Professional to Help with Tax Problems
Your guide to finding a reputable tax relief professional. Things to look for and things to look out for in the tax professional or tax relief firm.