IRS Notice CP 88 – What This Letter Means & What to Do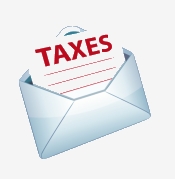 The IRS has the right to hold your refund. A CP 88 notice is sent to tell you that your refund is being held because you did not file a tax return in a previous year. Even if you are due a refund, you are not entitled to receive it until you have filed all necessary returns.
I Received A CP 88 Letter. What Now?
If you want to receive your refund you need to file the missing returns at the first available opportunity. Those who feel that they do not need to file need to provide the IRS with an explanation.
When Should I Respond to the IRS Regarding CP 88?
You do not have to respond within a given period of time. Simply put, if you don't submit the missing return the IRS is not going to send your refund. It would be in your best interest to respond as soon as possible so you can receive the money that is owed to you.
Who Should I Call To Discuss CP 88?
If you have any questions regarding the CP 88 you can contact the IRS at the number listed on the notice. We encourage you to call us for a free tax analysis to give you guidance as you may need services.
What If I Disagree With the IRS CP 88 Letter I Received?
You may disagree with the information provided on the CP 88. For instance, you may feel that you sent all past returns. If you disagree you should contact the IRS to discuss your situation and to find a resolution.
Help With CP 88 & Related Topics