IRS Notice CP 523 – What This Letter Means & What to Do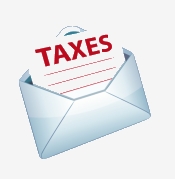 When you setup an installment agreement with the IRS you promise to pay a particular amount of money every month. A CP 523 notice is sent if the IRS is going to cancel or terminate your installment agreement. It will include information for the reason of termination. Common reasons include: you missed a payment, you did not file a tax return, and/or you have added a new balance due to the IRS.
What Are the Next Steps with IRS Notice CP 523?
If you do not want your installment agreement to be terminated you need to call the number on the notice and explain your situation. You must also tell the IRS what you will do to fix things.
When Should I Respond To The IRS Regarding CP 523?
The longer you wait to respond the less chance you have of the IRS allowing you to keep your installment agreement active. You have 30 days from receiving a CP 523 notice to contact the IRS.
What If CP 523 Was Erroneously Sent?
If you feel that your installment agreement is being canceled without reason you should contact the IRS. If you do not get any satisfaction it is within your rights to file an appeal
Help With CP 523 & Related Topics
IRS Letters and Notifications

Common IRS Letters and Notifications. What they mean and actions to take when you receive particular letters.
Installment Agreement Help
Do you need help with an Installment Agreement? Our Tax Team (IRS Agents, Tax Attorneys, Tax Lawyers, CPAs) can ensure proper filing of an affordable tax payment plan for your financial situation.
IRS Assessment Letters
Understanding assessment letters and the IRS collection process. What to expect once the letters start.
Payment Plans
Payment plans offered by the IRS when you cannot pay the tax amount you owe in full.
Finding a Reliable Tax Professional to Help with Tax Problems
Your guide to finding a reputable tax relief professional. Things to look for and things to look out for in the tax professional or tax relief firm.