IRS Notice CP 503 – What This Letter Means & What to Do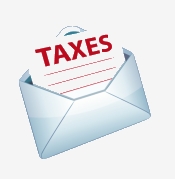 A CP 503 is sent to inform you that a balance is due on your account and that you have ten days to pay the balance due. It is the third request notice that is sent by the IRS for an unpaid balance. The notice you received before this is likely the CP 501 notice. If you receive a CP 503 notice it means that you did not respond to the first one or take the proper action.
Next Step With A CP 503?
You should pay the unpaid balance as outlined on your notice. You can use the enclosed envelope while also attaching the bottom portion of the statement to ensure that your account is credited.
When Should I Respond To A CP 503 Notice or Letter?
While there is no due date on a CP 503 notice you need to pay the balance as soon as possible or within 10 days you will incur additional penalties and interest. Waiting can result in additional notices.
If I Am Unable or Not Capable of Paying IRS Taxes What Should I Do?
Those who cannot pay the entire balance due should call the IRS to setup an IRS installment agreement. If you cannot pay the required payments you may be about to settle your taxes owed. If you don't pay or contact the IRS you may receive a Notice of Federal Tax Lien. This lien allows the IRS to legally claim your property as a way of receiving what is owed.
Who Should or Can I Call To Discuss IRS Notice CP 503?
If you have questions or a problem with the notice you can call the IRS at the number listed.
Or you can call the number at the top of this page to speak with a tax specialist about resolving your tax situation.
What If I Don't Concur With the IRS Regarding the CP 503 Notice They Sent?
If you do not agree with the CP 503 notice it is important to contact the IRS as soon as possible to resolve the situation. In most cases a simple solution is found.
CP 503 Notice Help & Related Topics