IRS Notice CP 501 – What This Letter Means & What to Do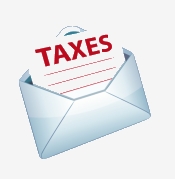 A CP 501 notice is one of the most simple and straightforward letters. This is sent to notify you of a balance due. This is the first notice that the IRS sends to let you know about the money you owe.
What Is The Next Step With A CP 501 Notice?
Following with the simplicity of the notice, your next step should be to pay the balance due. Mail a check in the enclosed envelope along with the bottom portion of the statement. As soon as the money is posted, your balance will be wiped out.
When Should I Respond to the 501 Tax Notice or the IRS?
You should not delay in paying your balance. It is important to either send payment in full, or contact the IRS to discuss other options.
What If I Am Unable or Can't Pay The Taxes Associated With A CP 501?
If you cannot pay your balance you may be able to apply for an installment agreement or settle your back taxes if your financial situation is really bad. Those who don't pay may receive a Notice of Federal Tax Lien. This lien can be used to legally claim property to pay the tax debt.
Who Should I Call To Discuss CP 501?
There is a number listed on the CP 501 notice that can be called if you have any questions regarding your account, payment options, etc.
Feel free to take advantage for a free tax analysis with us by calling the number at to the top of the page.
What If I Disagree With The Reasoning Behind CP 501?
If you disagree with the CP 501 notice or the information provide, contact the IRS immediately. In most cases this will result in a more clear understanding of your position and what you need to do.
CP 501 Letter Help & Related Topics