IRS Notice CP 23 – What This Letter Means & What to Do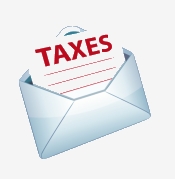 If you receive a CP 23 notice it is to tell you that there is a difference between the amount of money posted to your account and the amount of Estimated Tax Payments that were claimed on your tax return. The IRS may also notify you of corrections that were made. Lastly, a CP 23 will notify you of the balance that is currently due.
What Should I Do Next With A CP 23 Letter?
If you feel that the information is correct on the CP 23 notice you should pay the IRS right away. An envelope is enclosed. All you have to include is your payment as well as the bottom portion of the notice to ensure that the money is quickly credited to your account.
How Long Do I Have To Respond To A CP 23 Notice?
You should not delay in paying the balance due as outlined on the CP 23. You owe this money, and it should be sent to the IRS as soon as possible.
What If I Don't or Can't Pay Federal Taxes?
If you owe more than you can afford to pay you should contact the IRS to setup a payment plan. This may be necessary for large tax bills. Those who do not pay and do not contact the IRS may receive a Notice of Federal Tax Lien.
Who Should I Call To Discuss CP 23?
If you have any questions about your CP 23 notice you should contact the IRS. The best number to call is located on the notice or you can reach out to us for a free tax consultation by filing out the form on the right or calling the number above.
If I Don't Agree With The IRS Regarding CP 23 What Should I Do?
You can call the IRS to ask any questions or to discuss your disagreement with the notice.
CP 23 Notice Help & Related Topics