IRS Notice CP 22E – What This Letter Means & What to Do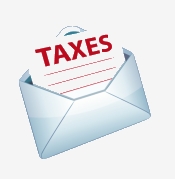 The CP 22E notice is sent when an exam tax adjustment was made to your account which resulted in a balance of $5 or more.
What Is The Next Step With A CP 22E Notice?
The notice will show how much money you owe. If you pay this amount in full you do not have to do anything else. Payment can be sent in the enclosed envelope along with the bottom portion of the statement to ensure that it is credited to your account.
When Should I Reply To CP 22E IRS Notice?
You should either pay the balance due or call the IRS to discuss your situation as soon as you receive the notice in the mail.
What If I Am Unable or Can't Pay Taxes Owed?
If you cannot afford to pay you can call the number located on the CP 22E notice to setup an installment agreement or some other form of tax settlement. Those who do not make any effort to pay the balance due may eventually receive a Notice of Federal Tax Lien.
Who Can I Call to Discuss the CP 22E Notice?
The number located on the top of the notice can be called if you have any questions regarding your CP 22E.
For more trustworthy assistance, reach out to us by calling the number at the top of the page or by filling out the form on the right.
What If I Am In Disagreement With the CP 22E Notice?
If you do not agree with the adjustment made to your account you should contact the proper party at the number listed. There may be a good reason for an error. At the very least you can discuss your situation as well as your options for paying the balance due.
CP 22E Notice Help & Related Topics