IRS Notice CP 22A – What This Letter Means & What to Do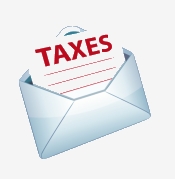 The CP 22A notice is sent to a taxpayer when a data processing adjustment has resulted in a balance being due on the account.
What Is The Next Step With A CP 22A?
The first step to take is paying the amount due as it shows on the notice. An envelope is included so you can mail your payment promptly and to the proper address without worry. It is important to include the bottom portion of the CP 22A notice to ensure that the money is put towards your account as soon as possible.
How Much Time Do I Have To Respond With CP 22A?
The quicker the better. If you receive a CP 22A notice you should either pay the amount in full, or contact the IRS to discuss your payment options or overall situation.
What If I Am Unable or Can't Pay Taxes Owed?
If you cannot afford to pay the balance due in full you should call the IRS at the number included on the CP 22A notice to see if you qualify for an installment agreement. Those who do not pay or make an attempt at setting up other arrangements will find themselves in trouble with the IRS. For instance, non-payment may result in IRS filing a Notice of Federal Tax Lien. As you know, this notice is much more serious than a simple CP 22A.
Who Can I Call To Discuss CP 22A?
If you have any questions or concerns, you can contact the IRS via the number printed on your notice or call 1-800-928-5035.
What If I Don't Agree With the CP 22A Notice That I Received?
It is important to immediately contact the IRS via telephone if you do not agree with the CP 22A notice. Do not assume that you can cutoff all correspondence because you don't agree or feel that there was a mistake. You need to clarify your situation with the IRS.
CP 22A Help & Related Articles