IRS Notice CP 161 – What This Letter Means & What to Do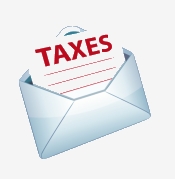 Many people believe that a CP 161 notice is sent to notify them of a math error; this is not true. This notice shows underpaid taxes. You will also be sent details on how much tax you reported paying, as well as any credits that have been applied to your account.
What Should I Do Next With CP-161?
It is important to check the payments that were posted with your records. You may find a misapplied payment which is the reason for the problem. If you find an error you need to notify the IRS so they can search for the payment that is inaccurate. Once the payment is found and applied to your account for the proper amount, any penalties and interest due to the underpayment will be removed.
If everything checks out with your records you should pay the IRS the amount due. A due date will be listed. You must pay by this date to avoid penalties and interest.
How Much Time Do I Have To Respond With at CP-161 Letter?
You should pay the proper amount by the due date. This will ensure that you avoid owing additional money in penalties and interest. It is a good idea always to take advantage of our free tax analysis where we can give you some of your possible options at no charge.
What If I Can't Pay or Don't Pay My Taxes?
If you cannot pay in full you need to setup an installment agreement. Those who do not contact the IRS and do not pay in full will be charged with penalties and interest until the payment is received.
What If I Don't Agree With The CP-161 Notice That I Received?
If you do not agree with the information outlined on the CP 161 notice you can call the IRS. In most cases they will be able to help resolve the matter. They can assist with everything from a missing payment to a discrepancy in records. Generally speaking, this situation can be resolved quickly and efficiently by either paying what you owe or contacting the IRS to address the problem.
CP 161 Notice Help & Related Topics