IRS Notice CP 14 – What This Letter Means & What to Do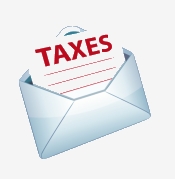 A CP 14 notice is sent to a taxpayer to show the amount of underpaid tax for a certain year indicated according to IRS records. Usually, 60 days after you file your tax return with a balance, you will receive this letter which detail the tax you reported, credits, and the resulting underpayment.
What Should I Do Next with CP-14?
Once you receive a CP 14, you need to take immediate action to find out if possibly a payment was misplaced in the IRS system. The IRS states that this is one of the major causes that taxpayers receive this letter so be sure to make sure all your payments were applied. If a payment was not correct, provide the check number, or other payment information in order to help the IRS find it and credit it to your account. If this is the case, penalties and interest that resulted from the mix up, normally will be negated.
Contrastingly, if everything checks out you and you simply owe taxes, pay the money owed by the due date that is listed on the notice. Those who do not pay by the due date will be charged penalties and interest. If you do not have the money to pay the full amount due you can request an installment agreement which allows you to pay over the course of several months.
What If I Don't Agree With the CP 14 Notice That I Received?
If you do not agree with the notice you can call the number listed. Of course, why you disagree with the notice has a lot to do with the action that you can take. A CP 14 is sent for a variety of reasons. In most cases you can either call the IRS or mail them the proper information needed to fix the issue.
Generally speaking, dealing with a CP 14 is relatively easy. Even though it may be a minor inconvenience, as long as you respond quickly your account will be back in good standing soon enough.
CP-14 Letter Notice Help & Topics