IRS Installment Agreement – Request Types, 9465 & Process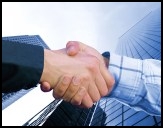 If you cannot pay right away, but have the assets and/or income to pay the amount or part of the amount over time, an IRS installment agreement may be a good choice for you.
An installment agreement (IA) is one of the most common method for individuals to arrange payment for back taxes owed with the IRS. Even if you are filing your taxes and know you cannot pay the entire amount owed, people typically send in the installment agreement form with their tax return. IRS installment agreements are typically easy to obtain when the tax amount owed is under $100,000, but can be a bit harder to obtain with amounts over that. Make sure you have money left over after your living expenses are figured out to pay for an Installment Agreement, otherwise it is not worth spending your time pursuing. Realize that an IA can get a levy released but you may also be eligible for an Offer In Compromise or qualify for Uncollectible Status, bankruptcy and so on. A tax lien generally was more prevalent before this year when the IRS decided generally to withdraw or not file a tax lien if the taxpayer sets up a Direct Debit Installment Agreement or Installment Agreement that requires monthly payments be deducted directly from their bank account.
Types of IRS Installment Agreements
There are different types of Installment Agreements, which allow you to pay IRS taxes over a series of monthly payments if you cannot pay in full. Below you find the most common types of IAs, and a link to each which will provide you the details as to how to file, their specific requirements, and their details.
Guaranteed Installment Agreement – This is the simplest type of Installment Agreement and is for individual taxpayers who owe $10k or less in taxes.
Streamlined Installment Agreement is intended for taxpayers that This is the simplest type of Installment Agreement and is for individual taxpayers who owe $100k or less or a businesses that owes $25k or less in taxes. It is deemed "Streamlined" because it will not require full financial disclosure as long as the taxpayer is paying via direct debit or payroll deduction.
Financially Verified Installment Agreement – If you owe over $100k or you can't make the minimum monthly payment on a Streamlined Installment Agreement you want to look at getting this type of installment agreement or paying it down below $100k to qualify for a streamlined installment agreement. It has many names, but basically will require you to fill out Form 433 to fully verify your financial situation. A tax professional is best to work with here.
Installment Agreement Over 100k – If you owe over 100k, then you need a longer term installment agreement. Sometimes in this case, the IRS will require you to sell off assets to satisfy some of your debt before offering you this type of IA. It is recommended that you use a licensed professional here.
Partial Payment Installment Agreement – If you are truly unable to pay off your taxes, you can look to apply for a Part-Pay IA which will require you to pay less than you owe in full over time (as part of your debt falls of each period due to the Statue of Limitations or CSED). This is rarely accepted and requires full financial disclosure so a tax professional is best to work with here.
In-Business Trust Fund Installment Agreements – This is an installment agreement generally for unpaid trust fund taxes, which are payroll taxes. With the Fresh start program in 2012, the IRS now will allow businesses who owe up to $25,000 in 941 payroll taxes to setup a payment plan without any financials (asset, liabilities etc) needing to be verified as long as the business agrees to pay via their checking or savings account monthly. Furthermore, the IRS will waive the need for a lien to be filed as well.
With all types of Installment Agreements, you can utilize form 9465, the "Installment Agreement Request," as part of the process of requesting an IRS Installment Agreement. If you owe less than $50,000 including penalties and interest you can use the Online Payment Agreement application on the IRS's website, otherwise IAs over $50,000 would require more paperwork including a collection information statement.
Fees and Process for Common IRS Installment Agreements
When setting up a common installment agreement like a Guaranteed or Streamlined installment agreement you will also have to pay a one time fee that is paid with the first monthly payment. The fees are the following:
-$107 for a new installment agreement that is direct debt (deducted directly from your bank account). This in most cases will prevent a tax lien from being filed or after a few payments lead to the withdrawal of one. A drawback is now the IRS can potentially levy your bank account if you default.
-$225 for a new installment agreement that is not direct debit. (payroll deduction, credit card, online payment option, money order or check).
-$149 for an online payment agreement for a regular installment agreement.
-$89 for restructuring or reinstating an existing installment agreement.
The IRS will accept or reject your installment agreement request usually within a 30 day period. The IRS must accept your request if you meet some basic requirements (if you filed a guaranteed IA and you meet requirements). Read the requirements for each by visiting the specific IA you are interested in or is most appropriate for you.
The IRS can back out of the installment agreement if there is a missed payment, you fall behind on other taxes that are due to the IRS, you do not give updated financial records when requested by the IRS, or the IRS finds out that you gave false information when setting up your IA. If you do miss a payment due to a change in financial condition it is important to contact the IRS immediately. Once payments are missed the IRS can place a tax lien on your assets (if they didn't do before) or they could place a tax levy on your paycheck (wage garnishment), bank account, or social security.
In order to get the best outcome in negotiating a Federal IA with the IRS, call 1-800-928-5035 to get IRS Installment Agreement tax analysis at no cost or by filling out the quote form to the right. After your consult and analysis, decide what you want to do.
Installment Agreement Help & Articles

Installment Agreement Help
Do you need help with an Installment Agreement? Tax pros (IRS Agents, Tax Attorneys, Tax Lawyers, CPAs) can ensure proper filing of an affordable tax payment plan for your financial situation.
Partial Payment Installment Agreement
This is a option for individuals that do not meet the requirements for a regular installment agreement
Other IRS Payment Plans
Setting up a payment plan with the IRS can sometimes be the easiest solution to dealing with back taxes. See what payment plan fits your situation the best..
IRS Offer In Compromise
Settle IRS back taxes for a fraction of what is owed if you can prove you meet strict IRS specifications.


Installment Agreement Self-Help Video