Guaranteed Installment Agreement – Process & Requirements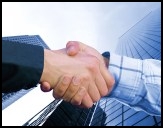 If you owe the IRS less than $10,000, you may be able to qualify for a guaranteed installment agreement. This is the easiest installment agreement to obtain. As long as you meet the criteria, approval is guaranteed by law.
Guaranteed Installment Agreement Requirements
Here are the basic requirements you need to meet to get a guaranteed installment agreement.
Must have less than $10,000 in back taxes or tax debt. You can combine tax debt from multiple years. The $10,000 only applies to actual tax debt. It does not count interest and penalties. For instance, if you owe $11,000 and just $9,000 is from tax debt and the other $2,000 is from interest and fees, you can qualify.
You and your spouse (if applicable) have filed the last five years of tax returns.
Don't currently have an Installment Agreement with the IRS.
Not in bankruptcy.
Have not had an Offer In Compromise accepted recently.
Tax debt can be paid off over the next three years or by the Collection Statute Expiration Date (CSED), whichever comes first.
You agree to pay and file all tax returns for the duration of the agreement.
Estimated quarterly payments are up to date if you work for yourself.
If you're employed, your employer is withholding enough from your paycheck. If necessary, you have submitted a new W-4 to increase how much your employer withholds.
How to Apply for a Guaranteed Installment Agreement
This guide is an overview of the application process. Follow these steps to set up a guaranteed installment agreement.
To apply online, use the Online Payment Agreement Application (OPA) on the IRS's website.
When applying through the mail, complete Form 9465 (Installment Agreement Request) or Form 433-D (Installment Agreement).
Calculate your monthly payment by taking the amount you owe and dividing by 30. Even though you have 36 months to pay, this calculation gives you some breathing room for the interest that accrues on the debt. That helps to ensure that you can pay off the whole debt within three years.
If you can afford to make larger payments, you can offer to do that. Just remember to leave enough money in your budget to cover your routine monthly expenses. You don't want to overextend yourself and default on the agreement accidentally.
Pay the setup fee. As of 2017, it's only $31 if you set up direct debit payments online. The fee is $149 for setting up online without direct debit payments; $107 if you set up direct debit payments with one of the forms above; and $225 if you set up over mail and don't use direct debit. If you qualify for a low-income reduced fee, it's only $43 to use the above forms. The IRS will let you know if you are eligible for the reduced fee based on your application. If you need to reinstate a defaulted agreement, there is an $89 fee.
If applying through the mail, make copies of your forms for your records. Then, send the originals to the IRS address listed on the form.
Call the IRS if you don't hear back from them within a month. Also, make your first monthly payment as proposed, even if you haven't heard back. That makes it look like you're serious about resolving the tax debt.
Tax Liens and Guaranteed Installment Agreements
In most cases, the IRS does not file tax liens for people who owe less than $10,000. However, the agency has the right to file a tax lien even if you only owe a small amount.
A tax lien is a note that appears on your credit report saying the IRS has a right to your assets. A tax lien is similar to how if you owe money on a car, the lender has a lien on your vehicle. Once you have completed the installment agreement, the IRS removes the lien. However, you can request to have the lien removed as soon as you enter into the installment agreement.
Getting Help With Guaranteed Installment Agreements
The IRS responds to your request for an installment agreement within 30 days. If there are any questions or concerns, the agency contacts you directly. To ensure your installment agreement gets accepted, you may want to work with a tax professional. A tax professional can also help with removing liens or stopping tax levies.
Installment Agreement Help
Installment Agreement Help
Do you need help with an Installment Agreement? Our partner tax team (IRS Agents, Tax Attorneys, Tax Lawyers, CPAs) can ensure proper filing of an affordable tax payment plan for your financial situation.
Streamlined Installment Agreement
Perfect for taxpayers who owe the IRS over $10,000 including IRS penalties and Interest but less than $25,000.
Financially Verified Installment Agreement
Perfect for taxpayers who owe the IRS over $25,000 including IRS penalties and Interest
Partial Payment Payment Plan
If you cannot make the payment required with a regular payment plan, a partial payment installment agreement can be an option for you. This guide will walk you through the qualifications and filing requirements.
Other IRS Payment Plans
Setting up a payment plan with the IRS can sometimes be the easiest solution to dealing with back taxes. See what payment plan fits your situation the best.
IRS Offer In Compromise
Settle IRS back taxes for a fraction of what is owed if you can prove you meet strict IRS specifications.