Guide to Completing and Filing Unfiled/Past Due Tax Returns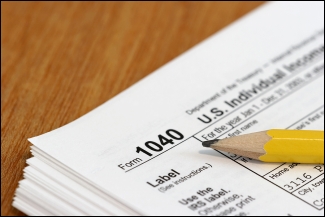 Voluntarily filing your late tax return can be your best option for reducing the chances of having criminal actions taken against you. The sooner a return is filed, the less penalties and interest it will incur. Even if you cannot pay the amount owed on the late filing, it is still a better option than not filing because the IRS has many tax solutions to help people pay who cannot afford to pay at the moment. Find more details on filing unfiled returns here.
Obtain Old W-2 and Other Tax Forms Required For Filing
In order to file your return for past years it is important that you obtain all related documents to that filing year. You need this information to report how much income you were paid in order to approximately calculate the amount of tax owed for that filing year. If these documents are lost, you can start off by contacting the company that you worked for during those years that you did not file the return. Many times the companies will still have these records, but they are not required to keep them after they meet their legal obligation of sending them to you during the tax year that they were due. If your the company does not have the information you can contact the IRS (800-829-1040) and request income information for the missing years.
When you file the old tax returns you must use the tax return form for that given year. You can go to the IRS site to get all the tax forms you need. You can also call the IRS and request that they send them to you. Another option is to use tax preparation software like turbo tax; they will have most of the old tax returns for prior years.
Tax Filing Software & Help
Unfiled Taxes Help
Need help filing unfiled tax returns? Let us help! The IRS has an unwritten rule about not prosecuting a taxpayer if they file before the IRS contacts them. Let our partners file and resolve your tax problems.
Obtaining Lost W-2s
Don't have your old W2's to complete unfiled tax returns? This guide will show you how to go about obtaining them.