IRS & State Penalty Abatement: Remove or Reduce Tax Penalties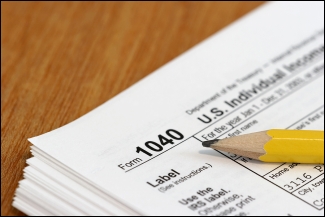 Abate Penalties to Eliminate Penalties
With an abatement, you may be able to eliminate part or all of your penalties and interest, but not the initial base tax amount that caused the penalties and interest. Most of the time with an abatement, you will be able to eliminate the majority if not all of the penalties, but not the interest. Eliminating these penalties may lift a huge financial burden off of you, most of the time the penalties make up 25% of the total tax debt amount owed.
When You Should Apply For a Penalty Abatement
A penalty abatement can be right for you if you can pay the tax liability owed, but you believe you should not be held liable for the penalties incurred. If you apply for an abatement and it is accepted, it is expected that you then pay your tax liability in full. In order to qualify, you must be very convincing that you should not be responsible for the penalties. Below is a list of some reasons for not being responsible, this is not a complete list, but gives you a good idea:
Major family problems that you can prove, such as a divorce
Theft or destruction of your records
A major illness
Incarceration or a major disruption to your life
A disaster that was out of your control (Hurricane, wind storm, flooding, riot, etc.)
Lengthy time of unemployment
Death of a close family member
Civil Disturbances
Demonstrating You Were Physically Unavailable
In short, you will most likely qualify for an abatement if there were factors that were out of your control that influenced you not to pay your tax debts. Even if you do meet the criteria above, this may not be the right choice for you if you can't pay generally 70%-90% of the initial tax amount assessed. Most of the time if you have unfiled tax returns, or if the IRS filed a SFR on your behalf, you are not going to get your penalties abated.
Filing For IRS Penalty Abatement
Filing for penalty abatement can be fairly simple for those that know the steps involved. There are three ways to file for an abatement.
The first way is by sending a written petition to the IRS with a few paragraphs stating your case and request a refund.
Second, if for some reason you writing is not practical, you can request an oral interview and you can then state why you qualify for an abatement.
Third, you can use the claim for refund and request for abatement form provided by the IRS (IRS Form 843) and follow the instructions on the form for filling out.
Provide as much information as you can, it is a must that you have a very strong case stating why you should qualify, don't worry about providing too much documentation.
Each state has their own rules for allowing individuals and businesses to abate penalties. In many states, if a person or business can get penalties abated with the IRS, then they will most likely qualify to abate penalties charged by the state taxation authority.
We have detailed out the various tax relief options available in each state and provided contact information and forms if applicable. Use our state tax relief guide to select your state to obtain the specific instructions on abating penalties in your specific state.
If you need assistance with requesting penalty abatement, fill out the form to the right or give us a call.