Filing Back Taxes – How to File With the IRS and What to Know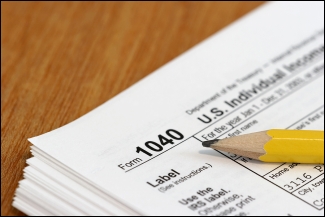 With the IRS and unfiled back taxes, one good fact is that the IRS has an unwritten policy about not prosecuting people that voluntarily file back taxes. However, things are different if the IRS finds you first; they can punish individuals up to 1 year in prison and $10k for every year unfiled. You probably will not go to prison because the US doesn't have enough prisons for all non-filers, but be assured that they will impose much harsher penalties if they find you before you voluntarily file your taxes. Understand why and how you can file your unpaid IRS taxes below. Taxes can be prepared from decades ago with proper documentation.
Why You Must File Back Taxes, Even If Late
If you do not owe taxes then you have the possibility of losing your tax refund. If you do not file within 3 years then the IRS will not pay the refund that is owed.
Penalties and interest will grow significantly and increase the total tax amount you owe the IRS if you didn't file and have taxes owed. (Find more details on the various penalties & interest)
If you do not file, the IRS may complete a "Substitute for Return," which is not optimal as it is one tax return for all years. No federal exemptions or expenses will be applied and therefore increase your total tax liability.
If the tax is assessed and the IRS completes a substitute return for you, they will begin collecting. This means they can place a tax levy on wages or bank accounts, or a federal tax lien on your personal personal property.
The IRS will eventually find you. They have a complex computerized system that works slowly, but efficiently.

Even if the IRS has completed a Substitute for Return for you, it is in your best interest to file your back taxes because generally they will adjust your balance. Realize that you cannot receive a car loan or mortgage with unfiled tax returns if there is a balance owed. Social Security and other benefits can be removed as well. The consequences of filing voluntarily and not being able to pay are much less than if the IRS finds you first. Even if you file voluntarily and late and cannot pay, you may be able to negotiate a settlement with the IRS for less than the amount owed. Lastly, piece of mind that you no longer have to hide and will be considered in good standing with the IRS, even if you cannot pay the amount owed, is a reason to file.
How to File Back Taxes
Advice for Success With Filing Taxes
Do not delay, the longer you wait, the worst penalties can get. It is NEVER too late to file a return.
Use a tax professional that can file AND reduce your back taxes. You will likely end up saving more money by using a tax professional than if you attempted to do everything on your own since they are experts and have handled many situations similar to yours. This is especially important if you do not have enough money to pay the taxes owed. The IRS always tries to make individuals feel that they must pay at all costs when this is not the case at all and you can find a settlement method that is right for you.
If you would like a professional tax team on your side to help you file and resolve back taxes, or you would like a complimentary consultation to understand what is involved with the process, request a free quote from the form above.
Request Help Filing Back Taxes
Methods to Pay Back Taxes Owed
The IRS offers various options to taxpayers that cannot pay in full. The method that is used is dependent upon your unique financial situation. This guide will help you find the best solution.
Ways to Settle Back Taxes
If you owe taxes that cannot be paid in full after taxes have been filed it is important to come to a settlement with the IRS to prevent additional interest and penalties from accumulating. This guide will help you find the best settlement method.
Consequences of Having Unfiled Back Taxes
Having unfiled returns is far worse than filing the returns and not paying. Will the IRS find you? What happens when they do.
Potential Tax Penalties for Filing Late
Q&A about various situations and the tax penalties (if any) that are associated with filing taxes late.
File Back Taxes Abroad or Overseas
Guide on why and when a US citizen who is abroad needs to file a tax return and how to do so and what forms to use.
How to Find Out How Much IRS Taxes You Owe
Three methods to find out how much you owe in taxes if you are unsure.